One summer while on a monastery library crawl of Austria, we made a stop at the Abbey of St. Florian in Sankt Florian, Austria.   The abbey is a shrine to St. Florian, the patron saint against flood and fire and also of firefighters, as it turns out.   The first abbey was built over St. Florian's gravesite around 800 AD.   The current building was rebuilt between 1686 and 1751 and is in the Baroque style.    Guided tours are given daily through the monastery and include the library, Saint Florian's corridor, the Marble hall, the Altdorfer-gallery, the Collegiate church and the tomb. The tours are given in German but with prior planning you might be able to arrange for an English speaking guide, if needed.   We were lucky and our guide was quite happy to translate for us.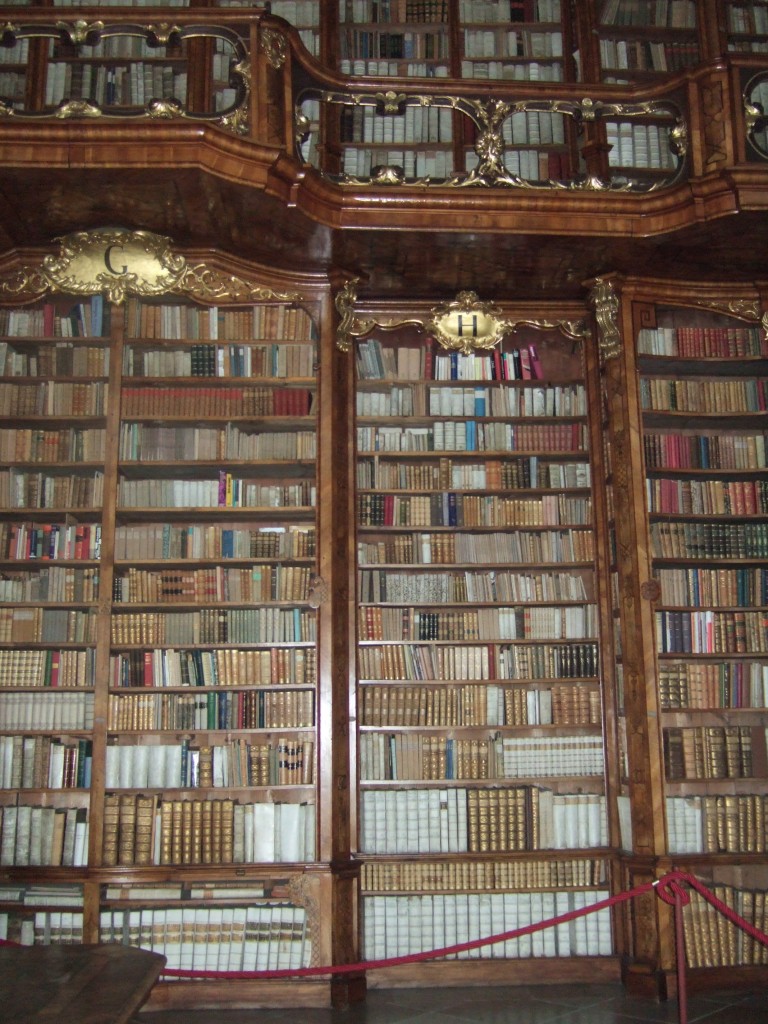 The abbey library contains around 140,000 books and manuscripts.

The ceiling is decorated with frescoes of allegorical subjects by Bartolomeo Altomonte.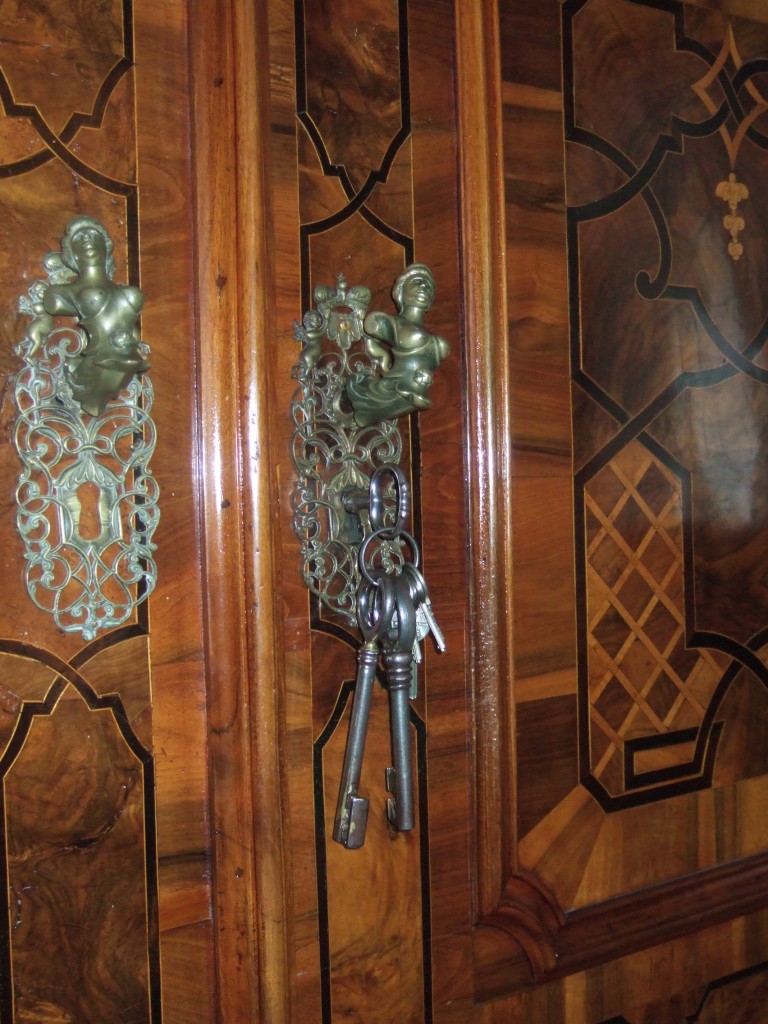 The keys to the kingdom…. or the library in this case.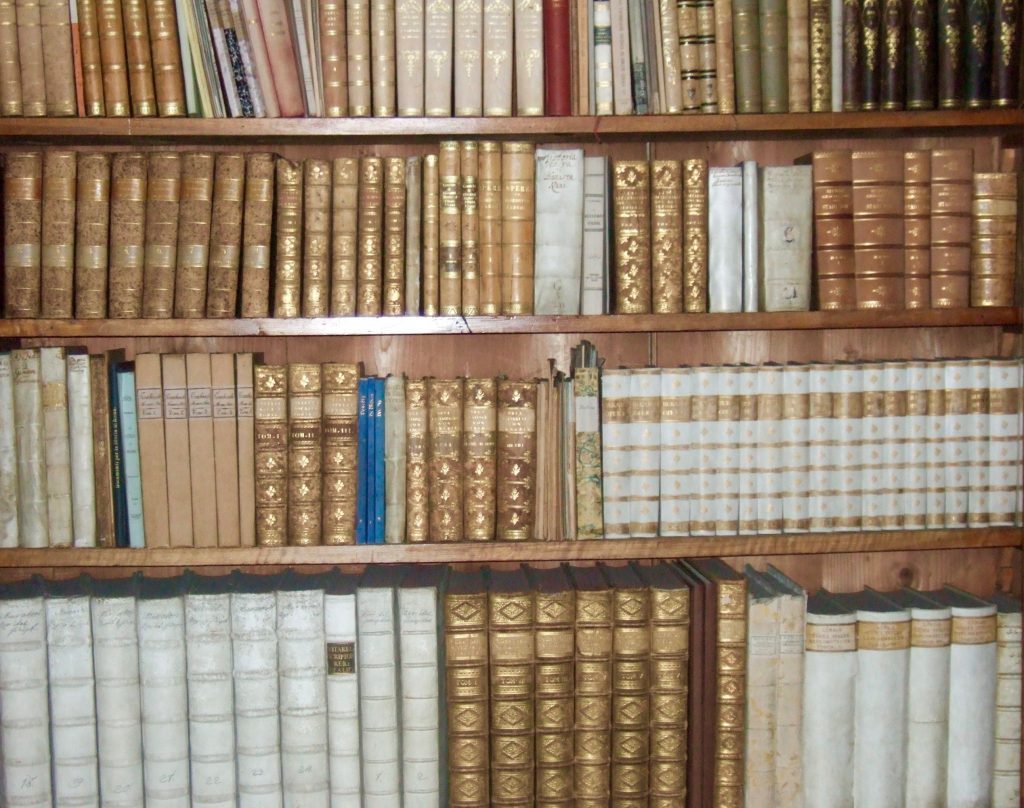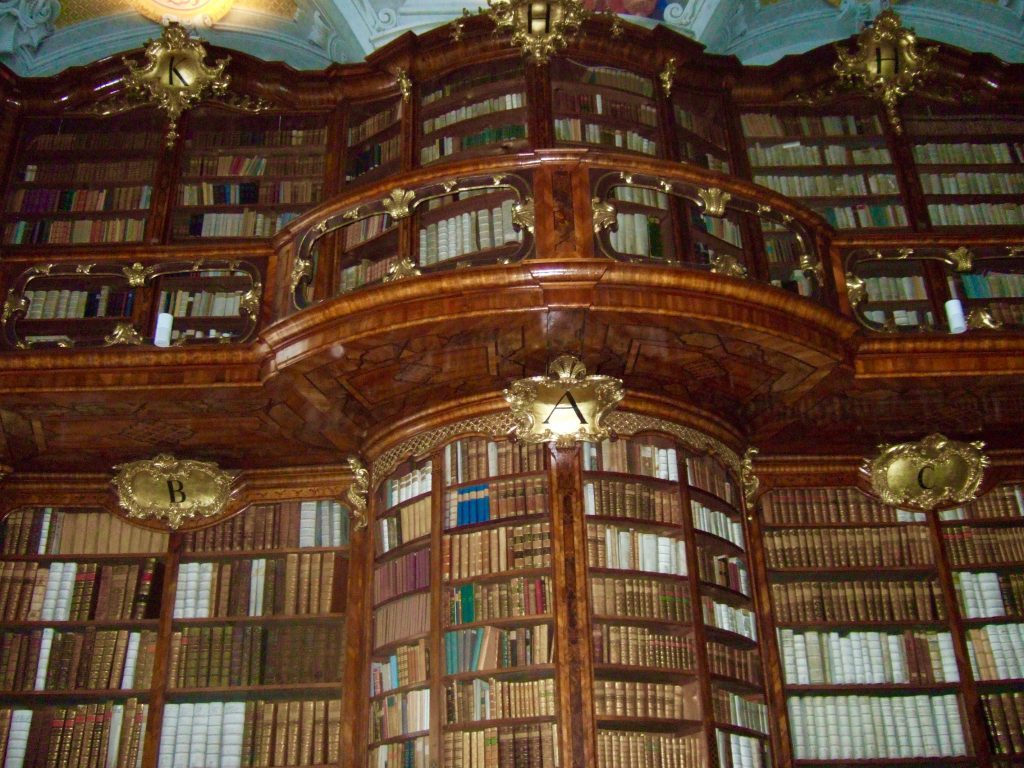 In addition to the locked doors, the books are roped off and alarmed (although we didn't test this.)