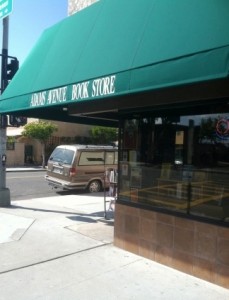 Readers who find themselves in San Diego will find it worth their time to visit the Adams Avenue Book Store.  Located on San Diego's "Antique Row" in the Normal Heights business district, the book store specializes in fine used, rare and out-of-print books.
The two-story building offers rooms full of books on a variety of topics.  I noticed, in particular, collections of Books on Books, Cookbooks, Religion and a room full of children's literature, complete with comfortable chair.  Not to suggest this is the extent of their wares, more a reflection of my interests and what caught my eye.  Their website will give you a much better idea of what you might find.
The busy main floor front room has a pleasingly borderline-messy feel to it. An upstairs room that appears to have been a kitchen in a previous life is now home to a collection of cookbooks and books about cooking.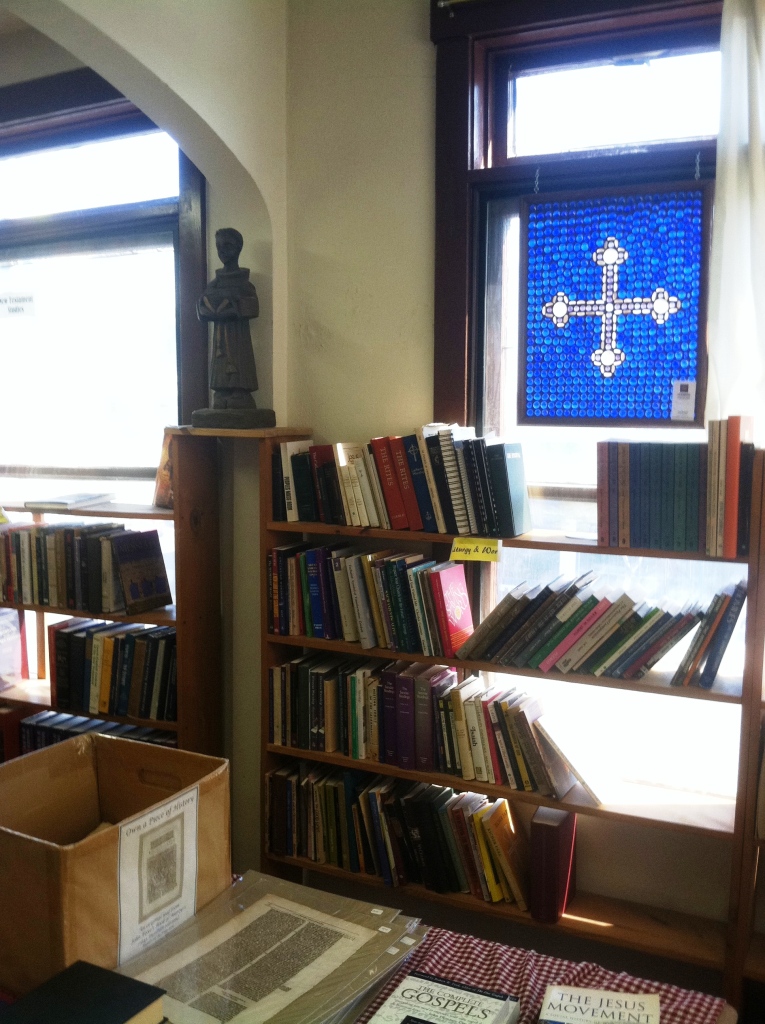 Another room upstairs houses books with a religious theme.  The cross in the window and the statue of a guy who is no doubt a saint are your clues.
I found a nice collection of children's literature, as well as one of the two bookstore cats hiding out in a duck on the comfy chair, in the Children's room.
As you leave the store, turn to the left and a few doors down you can admire this wonderfully colorful piece of street art.