On a recent visit to the Moravian Pottery and Tile Works in Doylestown, PA I was surprised to come across this tile in the museum.   Many of you will recognize it as the mark of the famous Venetian printer Aldus Manutius.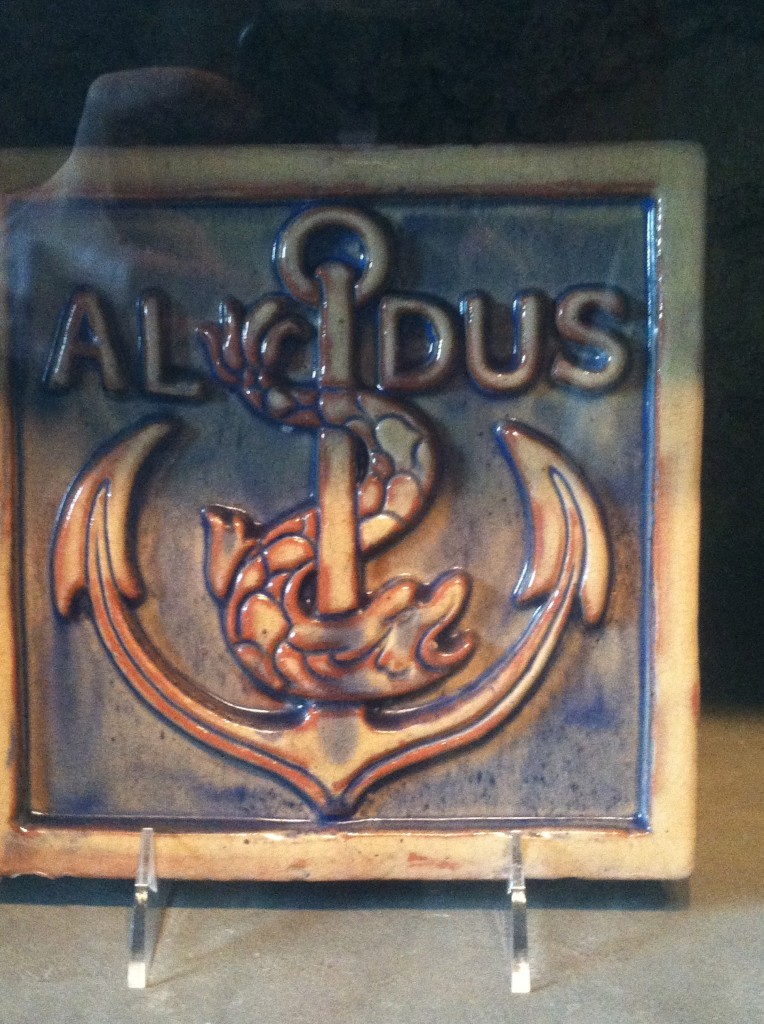 Apparently the Tile Works received a commission in 1917 to produce tiles representing the devices or marks of famous printers.  Nearly twenty different designs were created for the job.  This one is on display and can be viewed as part of a self-guided tour.  Although I have purchased many beautiful tiles in the Moravian's Gift Shop, I don't recall ever seeing this one for sale.
The Moravian Pottery and Tile Works is a National Historic Landmark maintained as a "working history" museum by the Bucks County Dept of Parks and Recreation in Doylestown, PA.   Handmade tiles are still produced in a manner similar to that developed by the pottery's founder and builder, Henry Chapman Mercer (1856-1930). Mercer was a major proponent of the Arts & Crafts Movement in America. He directed the work at the pottery from 1898 until his death in 1930.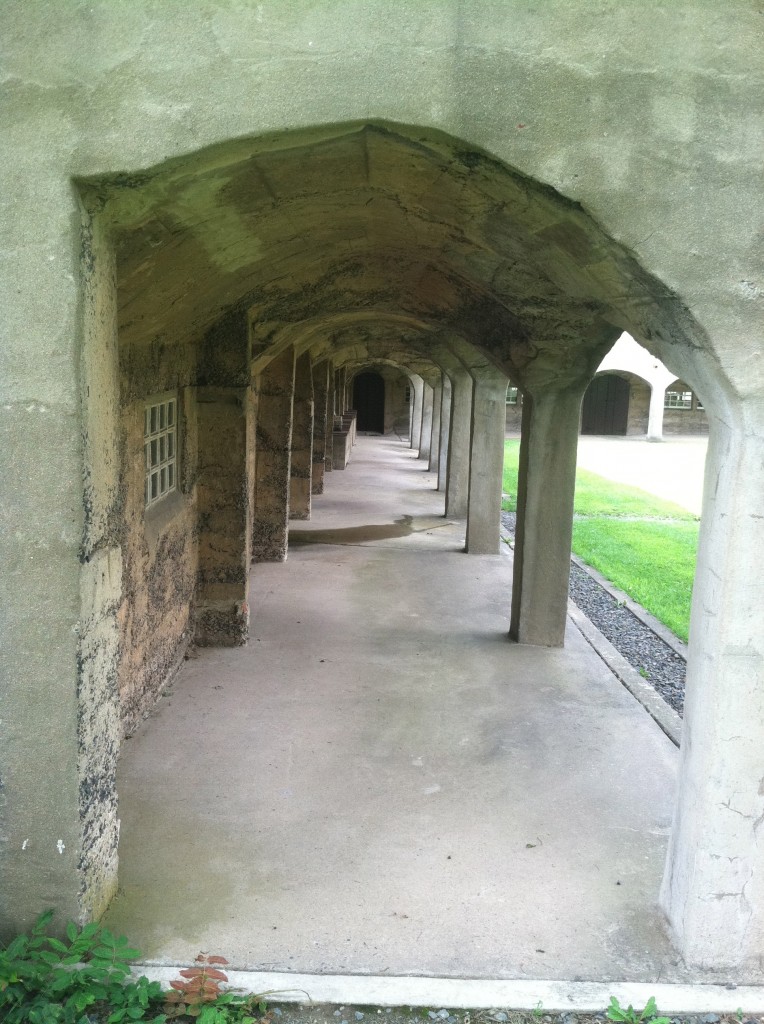 Mercer designed the building in the Spanish Colonial Mission style and had it constructed from hand-mixed concrete.   There are many examples of Mercer's work on view at the Tile Works in the Big Room where you begin your tour with a short video describing the fascinating life of Henry Mercer.
After the video you can take a self-guided tour through the building and get to see the places where the clay tiles are still being produced today using the same techniques and materials that were used in Mercer's time.
I suspect Henry Mercer was a bit of a bibliophile.  As I made my way through the building I came across this other, much larger work.  The design for this unique tile and concrete panel was derived from an actual bookplate owned by Dr. Ralcy Husted Bell.   Dr. Bell was a good friend of Mercer and a noted author in his day.  Mercer designed and made this panel for Dr. Bell as a gift.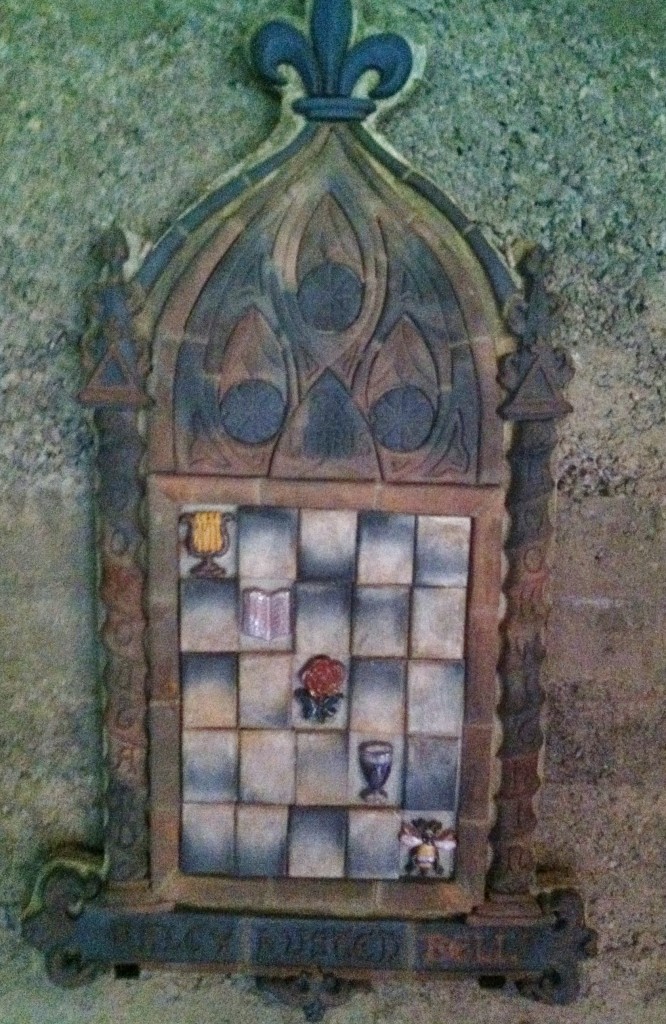 The description that accompanies the piece describes it as such:  At the top is a section of Gothic-style tracery surrounded by a pointed arch, with the words "Ex Libris" worked into the design.  Large twisted columns with the motto "Look Out and Look Within" flank the central field, which contains small tiles representing a harp, an open book, a rose, a chalice and a bee.  A banner across the bottom reads "Ralcy Husted Bell."
The Moravian Pottery and Tile Works is an easy day trip from both Philadelphia and New York City.   If you make your way there, be sure to include time to visit Mercer's concrete castle of a home, Fonthill, which is adjacent to the Tile Works.