In the early twentieth century, Key West was the largest city in Florida.   The Great Depression hit Key West hard and it plummeted from its status as the wealthiest city in the country (per capita) to the poorest.  The Federal Art Project, part of the Federal Works Progress Administration, made an effort to encourage artists, musicians and writers to come to Key West, developing a bohemian arts culture that helped to build tourism as a major industry.
One of the main tourists draws at that time, as today, was Ernest Hemingway's house. Hemingway lived in Key West from 1931- 1940 during his marriage to his second wife, Pauline. The house was built in 1851 by Asa Tift, a marine architect and salvage wrecker, and became Ernest Hemingway's home in 1931.
Today many of the numerous cats that inhabit the grounds are polydactyl (six-toed), descendants of the cats Hemingway kept while he lived there.  The original cat was named Snow White and approximately fifty-five of her descendants live on the grounds today.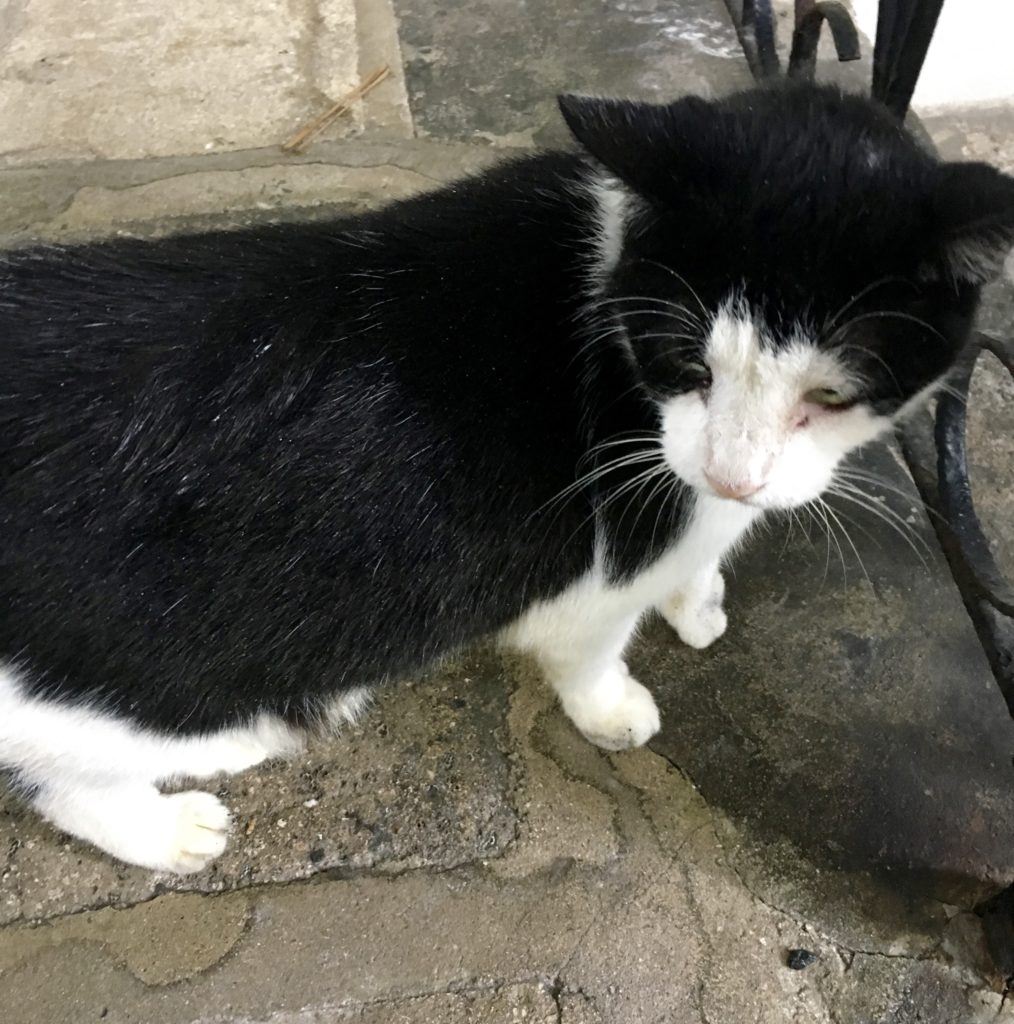 The estate is about 16 feet above sea level and the second highest point of ground on the island of Key West.
The house is situated on a large property (by Key West standards) and had the first in-ground pool in Key West, and the only pool within 100 miles.  The pool was originally salt water as there was no source of fresh water available on the island until the 1940s.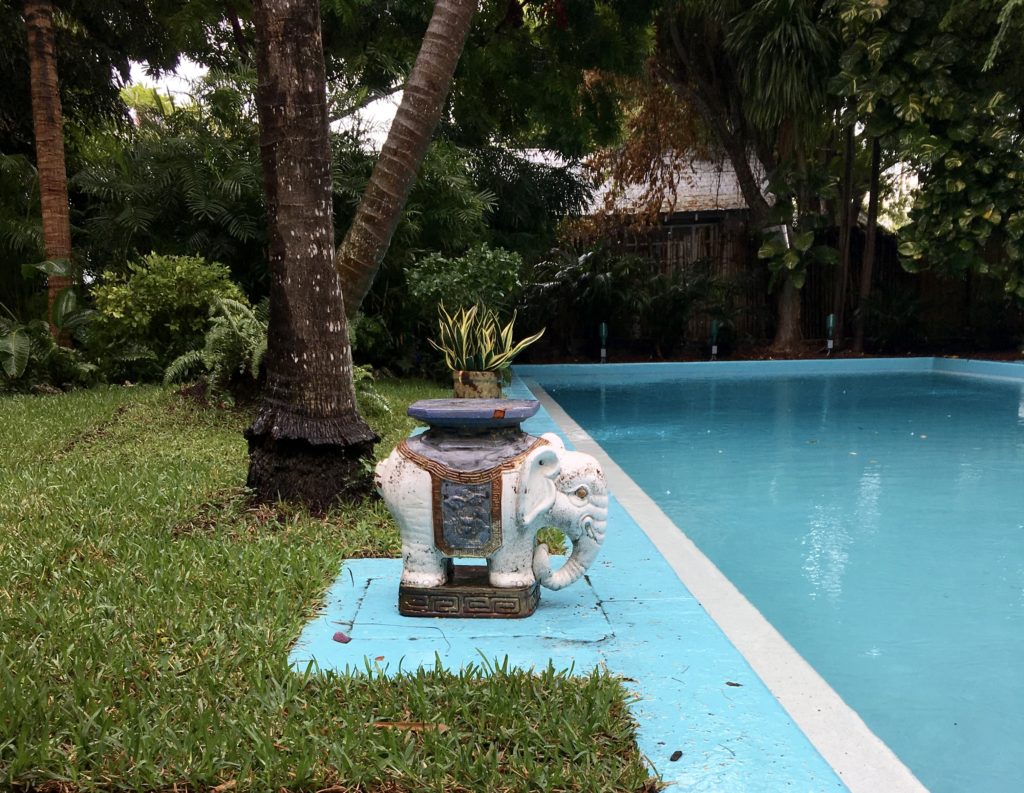 The exhorbitant construction costs once prompted Hemingway to take a penny from his pocket, press it into the wet cement of the surrounding patio, and announce jokingly, "Here, take the last penny I've got!"
Behind the main house is a second building which contains Hemingway's writing studio on the second floor and the Hemingway House bookstore on the main floor.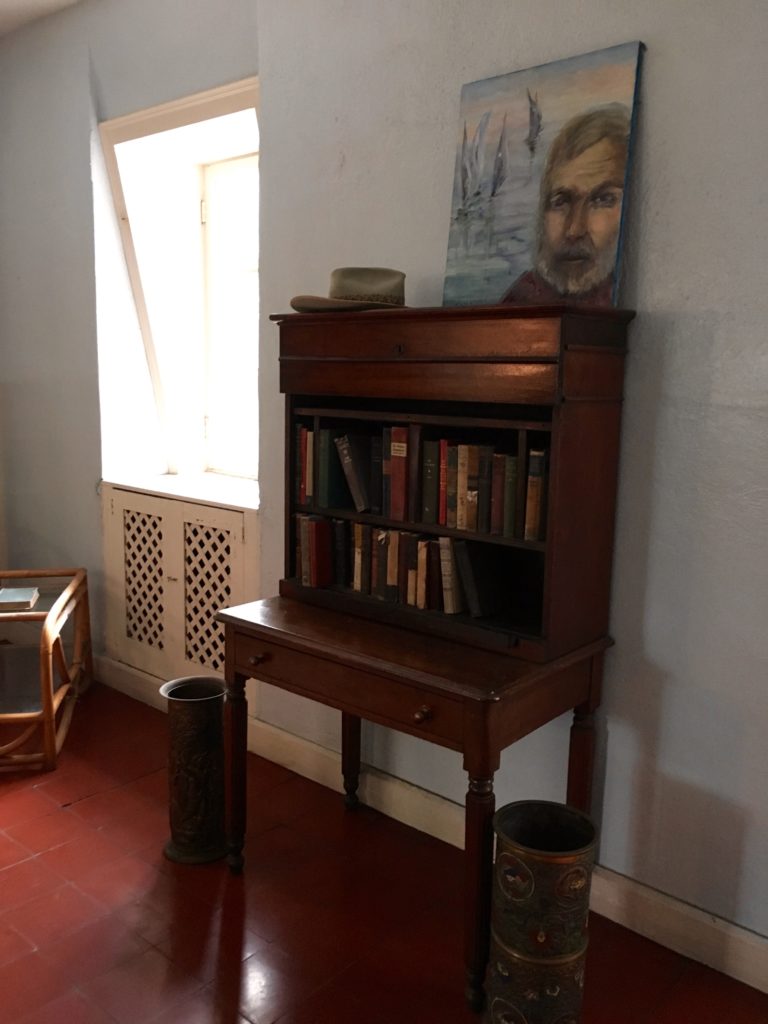 The Hemingway House is located at 907 Whitehead Street in the heart of Old Town Key West.  Open daily 365 days a year from 9 a.m.-5 p.m, admission (cash only) includes a 30 minute guided tour.
Visit our Pinterest page for more pictures from the house.
Learn more:
Key West, Florida on Wikipedia
Ernest Hemingway, Noble Prize winner