One of the great American road trips is the drive down the Overseas Highway in Florida.  The Overseas Highway is a 113-mile (181.9 km) highway carrying U.S. Route 1 (US 1) through the Florida Keys.
If you happen to be lucky enough to make this drive, somewhere around mile marker 82 on the oceanside in Islamorada, be sure to stop for a bit at Hooked on Books.   This independent bookshop in a nondescript strip mall is a treasure trove of books about the Florida Keys – history, boating, fishing, nature, etc., as well as local and Florida authors.
A repurposed boat features works about Ernest Hemingway, whose house you can visit if you make it all the way to Key West.
On my drive down the Keys I was intrigued by what appeared to be an abandoned railway in the water, running parallel to the road at certain points.   I was excited to see the large selection of books about this railway, of whose history I knew nothing.   I selected Last Train to Paradise and read the fascinating story of the building of the Overseas Railway and its demise.   Highly recommended reading to anyone visiting the Keys or just interested in the history of railroads, Florida, and/or big, audacious projects.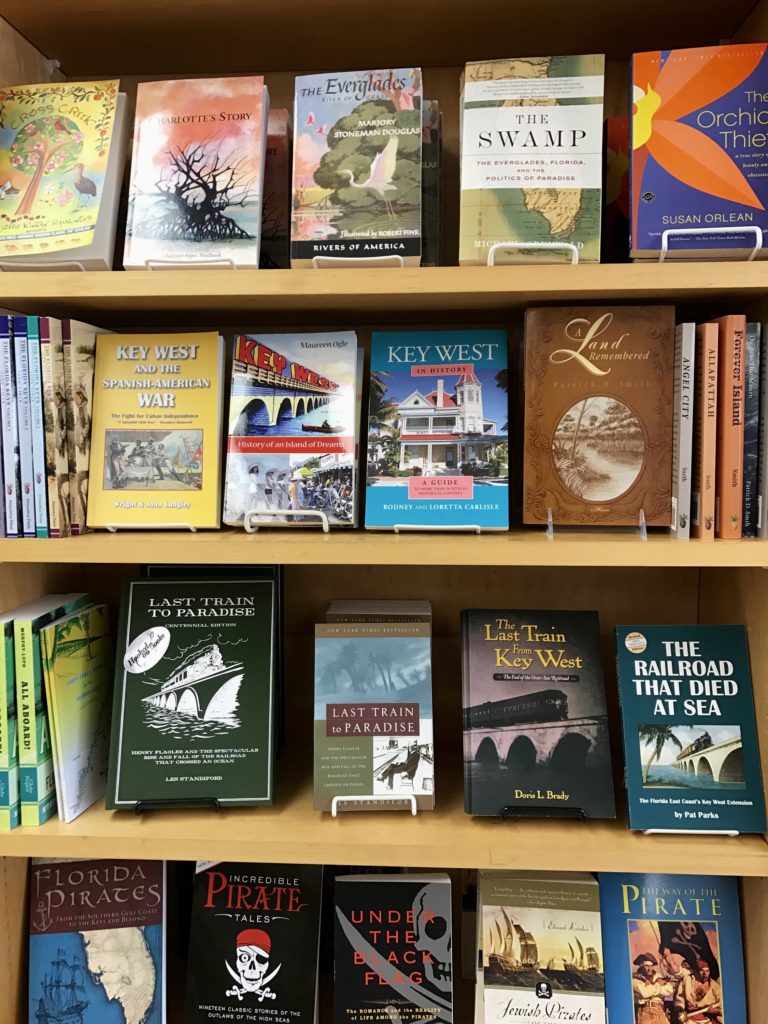 With titles like "Last Train to Paradise" and "Jewish Pirates of the Caribbean" beckoning from the shelves, I realize there is much I don't know about the Keys and its history.   I'm already planning my next trip back.